Electric bike hire from the Bad Urach tourist office
Hire an electric bike and explore Bad Urach and its surroundings without effort.
You can also tackle any of the bike tours in complete ease with an e-bike. You pedal in the same way as on a normal bicycle, but are helped by the power of an electric motor.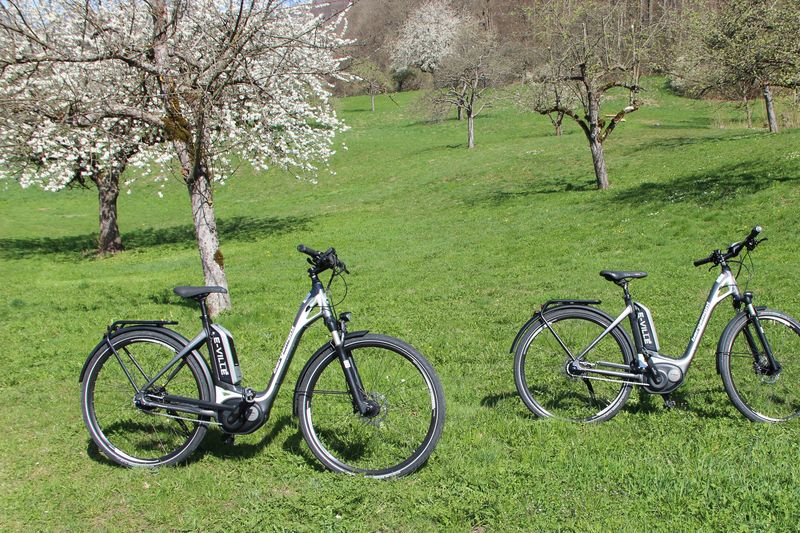 Monday
09:00 - 12:00
14:00 - 17:00
Tuesday
09:00 - 12:00
14:00 - 17:00
Wednesday
09:00 - 12:00
14:00 - 17:00
Thursday
09:00 - 12:00
14:00 - 17:00
Friday
09:00 - 12:00
14:00 - 17:00
Saturday
09:00 - 12:00
Sunday
closed